Interesting Engineering is a cutting edge, leading community designed for all lovers of #engineering, #technology and #science
1-Rotimatic Robotic Roti Maker : Rotimatic is an automated kitchen appliance that makes flatbread. It was invented by Indian-origin couple Pranoti Nagarkar and Rishi Israni in 2008. Rotimatic uses machine learning to make bread and takes about a minute to make one roti.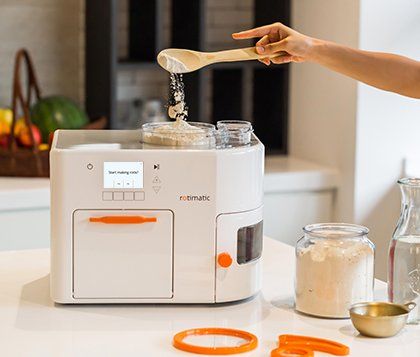 2-Red Knightz Super Duty
3-Scanmarker Air : Create summaries faster than ever before; just slide your handheld scanning pen across a line of printed text and watch it appear instantly on the screen
4-The paper tablet :
5-DUALTRON MAN EX+ : The Dualtron Man was the first electric hubless scooter in the world.